Home Heating System Repair, Replacement, & Maintenance
Whether you need furnace service work, a heating system inspection or simply a furnace maintenance check to avoid costly repairs in the future, our qualified home heating service technicians are ready to assist.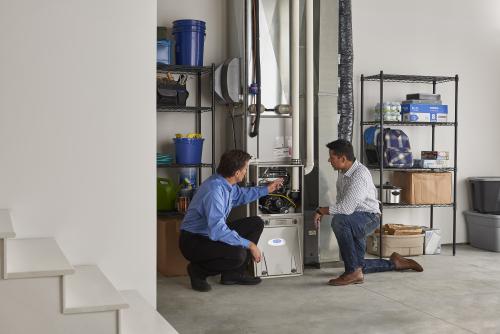 Expert Home Heating Customer Service 
At City Wide Mechanical, we understand the urgency of a no-heat service call. When your furnace decides to stop working, it needs to be serviced and repaired immediately, especially with the cold Minnesota winters. We offer prompt furnace service and repairs, regardless of the furnace or heating system manufacturer.
Giving Our Twin Cities Customers the Best 
After many years in the heating and cooling business, we have provided countless home owners and businesses in the Zimmerman area with expert furnace and heating system service and repairs. Our highly certified technicians have the knowledge, expertise, and experience to diagnose problems quickly and communicate what needs to be repaired so you can have your heating system working properly and keep your home comfortable and warm.


Do You Maintain Your Furnace?
The average life span of a gas furnace or heating system is 12-15 years, depending on how the furnace has been maintained. Annual furnace maintenance keeps your system operating at its peak performance, protecting your investment and your comfort.
Contact us to schedule a furnace maintenance check up!